Bechara is currently a Physiotherapist at the Military Central Hospital in Beirut and a member of the Internship Supervision Board.
He owns a private Clinic in Ashrafieh where he follows up with patients having all types of skeletal , neurological and rheumatological injuries and diseases .
Bechara showed an interest in Physiotherapy since his adolescence as he used to be a multi-disciplinary athlete with a particular interest in football.
During his years with the "La Sagesse " football team he started getting exposed to this sport's related injuries.
He received his Bachelor Degree in Physiotherapy in 1995 followed by a Masters Degree in Osteopathy in 2008 from Saint Joseph University and is currently pursuing his Doctorate Degree at the Lebanese German University .
Bechara's will and enthusiasm to develop his skills led him to France where he worked at both St. Maurice and Jeanne d' Arc hospitals.
He attended many local and international medical congresses and workshops.
Apart from his passion to Physiotherapy, he is known for his great interest and activity in social and Public Affairs.
Bechara held responsibilities at " Offre Joie " association, in addition to that , he is currently a member and media officer at the Lebanese Orthodox League .
Currently ,he is Council Member of the Lebanese Order of Physiotherapists LOPT elected in 2019 and holds the position of the media affairs .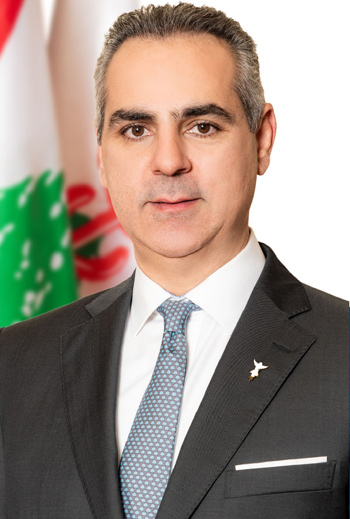 Information and Communication Affairs Secretary
media@optl.org
Phone: +961 3 334872